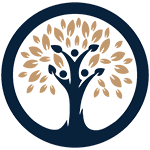 We believe that happy employees deliver the best care. We take care of you so you can take even better care of our patients.
Culture
At Whispering Pines we don't "fill" positions, we look for real people to join our family. We believe that if we treat and value our employees like family, they in turn will treat our guests and residents like family.
Growth
Eden Senior Care is a rapidly growing healthcare company and we're looking for people who share our drive for growth. People who can answer the demands of the every changing world of healthcare. People who want to challenge themselves to be more, to do more and to care more. If you want to be the best healthcare professional you can be, we want you on our team.
Passion
We are in a people helping people industry; passionate care requires passionate people.  At Whispering Pines we are not just looking for caregivers, we are looking for compassionate healthcare professionals who are dedicated to making a difference in people lives.
SHORT-TERM DISABILITY INSURANCE
A Glimpse Into The Eden Senior Care Community & Culture
Our exceptional ability to put residents first starts with you. Just as we believe that each resident should have the opportunity to reach his or her highest potential, we are dedicated to providing you the opportunity to realize your potential here.
Our promise to you is this – to provide a challenging yet compassionate work environment, to help you achieve your professional and personal goals, to recognize your strong performance and to listen to your feedback and act upon it. Fulfilling this promise is how our facility will remain a great place to work.
It Starts With You!
At Eden Senior Care we believe that when you combine passion with talent, you create an environment that allows good people to do great things.
Our greatest daily achievements surround pushing ourselves and our teams to try their best to create and deliver genuine, sincere care experiences. I always say that if you are on our team, you must really want to be part of the solution. The seniors entrusted to us, and their families, depend on us, and we have every intention of living up to that challenge. Success is a humble mountain, and we are constantly climbing it to new heights. Join us to be part of the growth and continue your own personal journey towards success.